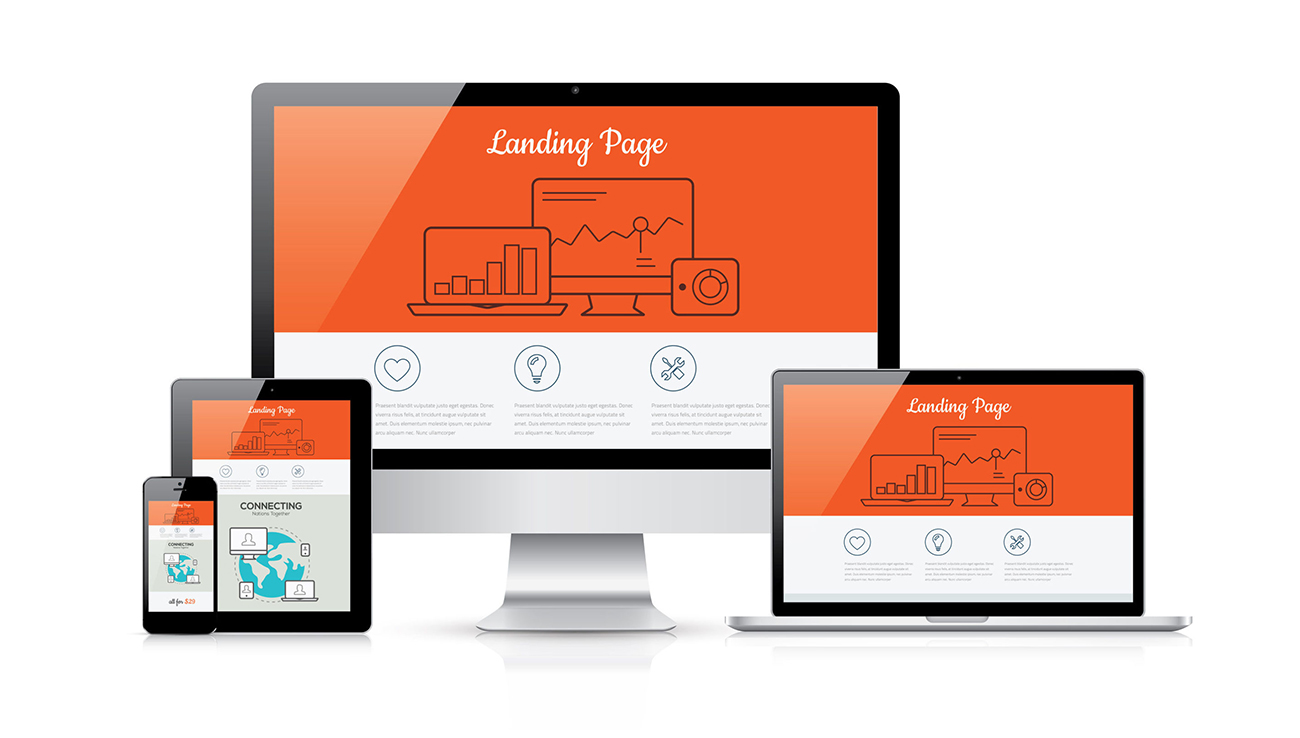 4 Benefits of Landing Pages in PPC That'll 10X Your Business Revenue
Do you quickly immerse your guests at your Christmas party into the vortex of food, music, and merriment as soon as they arrive? Or do you give them some time to settle in? Like a home's foyer is essential to the rest of the building, a landing page is to your PPC ad campaigns. Before exposing your company to the people who are the targets of your pay-per-click ads, let them take off their coats and relax.
Whether they're visiting your house or your website, guests need to feel they have some say in the proceedings. When people go on to the main website from your landing page, they will be engaged in your brand to a far greater extent than they were on the landing page. They get an easy-to-understand offer, some visuals to introduce the service or your company, and a direct invitation to take action.
Here are some reasons why landing pages are necessary for your PPC.
1. Maximize Your Profits
Better conversion rates may be achieved with a high-quality landing page for PPC. Using landing pages results in increased conversion rates, whether the goal is newsletter signups, file downloads, contact information gathering, or something else.
Remember that having a landing page doesn't mean you'll get more conversions. On the contrary, landing pages provide you with means to enhance conversion rates over time.
2. Reduced Acquisition Expenses
CPA measures how much it costs to bring in a single new client.  Having a landing page may boost your ROI and enhance your conversions (ROI). In addition, I've discovered that landing pages boost Google PPC Quality Scores. Consequently, your CPA (cost per acquisition) will be cheaper, and your PPC (cost per click) will be lower.
3. Display Your Products and Services in Their Best Light

Landing pages serve as a permanent residence for every given offer. Referral programs, promos, white papers, resource guides, on-demand webinars, and other products may be part of your marketing mix.
What data you collect and display on the landing page depends on the deal you're trying to promote. This means that you can't just use any old template but rather require the freedom to modify things like form fields, layouts, and content to get the best results. As a bonus, your landing page should have a simple, shareable link to your offerings.
4. Advertise on a Larger Scale
You may expand your marketing reach without spending more time, money, or personnel on a larger workforce by using landing sites, and creating landing pages used to be a costly and time-consuming process. But that's not the case anymore. Adding new content to your website is simple, quick, and cheap. As a result, you may expand your marketing initiatives without adding significant new demands on your time and resources.
Where are you hoping this landing page will take you?
Asking this question of your campaign is crucial. If you're asking for details on a product, you're probably doing it to make a sale or collect information from an interested party. Therefore, compelling call-to-action (CTA) methods pertinent to the aims at hand will be included in the landing page's design.
Keep in mind, however, that your conversion won't be exact. Thus, it is in your best interest to provide value to both yourself and the visitors who ultimately do not become customers. A pleasant user experience, prominent branding, and information about other sales channels will all help, providing users the freedom to choose how and when they make a purchase (or take some other appropriate action). As a bonus, sharing such contact information helps establish credibility.
Here are five characteristics that effective landing pages in 2022 should have.
1. Landing page relevance to your ad and the enquirer's intent

To get the most out of pay-per-click (PPC), relevance is essential. When people go to a particular page, they usually have a specific purpose in mind, and you should provide it to them in a way that makes it evident that that is what you are offering. For me, that window of opportunity closes after around eight seconds. One way to increase relevance is to make the headline of the landing page consistent with the one of the ad. It's also crucial to include call-to-action buttons that correspond with the customer's motivation for making a purchase, such as "Buy now" or "Request a guide."
Landing pages that provide time-sensitive information must be updated or modified as needed to maintain relevance and, by extension, conversion rates.
If you don't, the ad host's algorithms may penalize your site, reducing your conversion rate.
2. Great visuals
According to a study conducted by Xerox, visuals increase readers' interest in a piece of text by an astounding 80%. In 2022, individuals will see straight-through stock photographs. Custom photography that is tailored to your audience will resonate with them on an emotional level and encourage them to become repeat visitors. Quality is communicated via excellent design in ways other than photography, such as through improving usability in terms of both navigation and user experience. The usage of video is rising. Again, make sure the product is of a good standard and that it is succinct and to the point since people's attention spans are so short today.
3. Compelling copy

The tone and message of your material are essential, but they aren't the only factors in creating an effective landing page. First, there's the issue of quantity: you need to provide enough information without turning the page into a wall of text. Use formatting tools like headings, subheadings, bullet points, and break-out boxes to convey information clearly while preserving column width.Tabs or concertinas are a fantastic technique to ensure additional information doesn't get in the way of the call to action, which you may need to do for choices involving big costs or commitments. Generally speaking, it's best to focus on conveying as little as possible while enabling the user to proceed.
3. Social proof
Consumers who are weighing their purchasing choices aren't interested in hearing how wonderful you are. They are looking for validation from the opinions of others. Feature any badges or icons representing honors, ratings, or other customer-satisfaction indicators prominently on your homepage. Include statistics or facts that show your product is a desirable option, as well as client testimonials.

4. Streamline their journey

The person who landed on your page did so for a purpose. Moreover, you need them to be there for that purpose. Therefore, you should restrict their ability to take action other than complying with your call to action.By accepted conventions of web design, click on your logo should take you straight to the main page of your site. On a landing page, where the focus should be on your call to action (CTA), this is a major no-no. Equally applicable to animated GIFs and menu bars. Even though the purpose of a landing page is to draw attention to a single offer, the most recent study found that 84% of landing pages still feature navigation bars.

Test and Validate New Ideas
To test the market response to a new product or service, you may either invest time, energy, and money in developing a comprehensive website, or you can take a more conservative approach and test the waters with a smaller-scale test site. To determine whether or not investing further resources into a concept is worthwhile, a landing page is another good alternative.
Landing pages are a crucial part of any modern marketing plan. These allow you to swiftly add new offerings to your site, expand your consumer base, and boost conversions.
Increase your PPC campaign's success
Our PPC specialists have a track record of success with customers in various fields. Learn more about how we can make your pay-per-click (PPC) campaigns more cost-effective and help you acquire more consumers. Our PPC management service will help you reach your targeted audience.