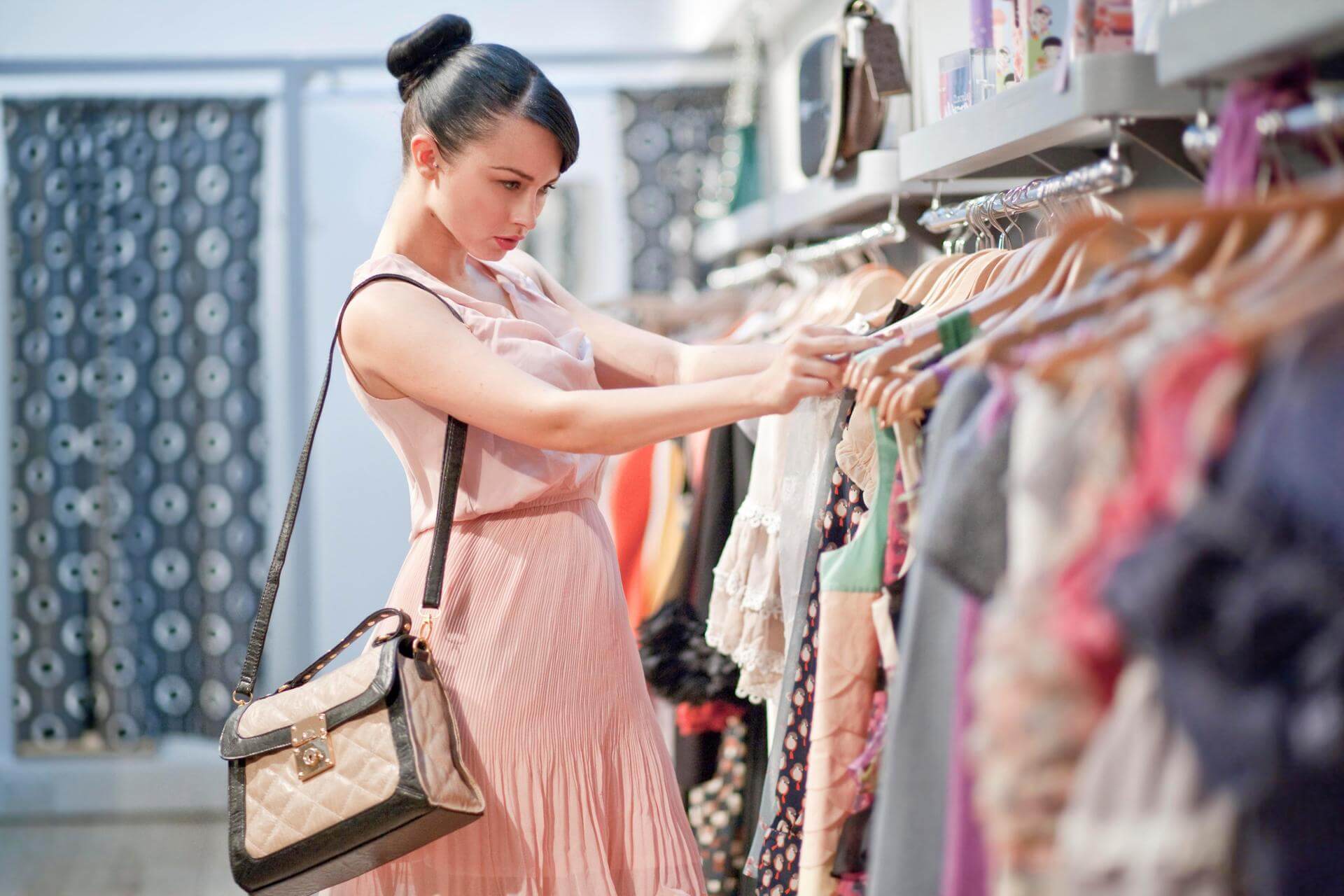 7 Advantages Instagram Has For Fashion Brands
Instagram has topped 1 billion monthly active users, making it one of the most popular social media networks. One of the most widely used forms of web-based advertising, it now counts 25 million companies among its users.
Instagram has become a popular platform for businesses to showcase their wares and foster relationships with their customers. It's a fantastic medium for introducing your brand's personality and sharing news about your company with your audience, all while fostering a sense of community and trust. The company claims that a total of 850 million users are accessible via Instagram advertisements.
According to Klear, the fashion business accounts for 70% of all Instagram activity, making it one of the most prominent sectors on the platform. Every micro-enterprise e-commerce site considers how it may stand out from the crowd and become the go-to illustration of successful Instagram marketing in its particular field. Nonetheless, they are unanimous in their assessment of Instagram's efficacy; 98% of marketers see it as the most influential channel for influencer marketing.
We've put up a comprehensive guide for fashion companies to use as they develop their 2022 Instagram marketing plan.
How does Instagram affect fashion brands?
Instagram is a great way for the fashion industry to connect with its customers, spread the word about new projects and events, and increase brand recognition.
Instagram's "community" focus and emphasis on visuals make it a natural fit for fashion firms. Consumer behavior may be correlated via the emulation of celebrities and the pursuit of a sense of community.
Instagram posts tend to get a lot of likes and comments. The modern equivalent of hearing a glowing recommendation from a friend is seeing something you like on Instagram. Ensuring your name is being spoken about in the right circles is crucial.
After discussing the significance of Instagram marketing service for fashion companies, let's examine some best practices.
1. Make your feed shoppable for users
Here's your chance to provide them with a direct avenue of access to your store. For online retailers, the platform's ability to convert a social networking app into a shopping app is excellent news. By creating an Instagram store, you can provide your customers instantaneous access to price and product information without ever leaving the feed. Include a link to your website or a preview of your newest collection in the "bio" section if you want people reading it to learn more about you and your work. However, spamming your followers with clickable pricing beneath every post isn't going to get you anywhere.
2. Partner with influencers
Building a loyal fan base may be difficult, but influencer marketing allows you to piggyback on someone else's following and has been shown to be very profitable. Ninety-two percent of customers have more faith in an influencer than they do in the company itself or in celebrity endorsements. Therefore, why should your business work with Instagram influencers? They may help you reach more people with your content, build credibility, and ultimately drive sales. In fact, 40% of individuals claim they have made an online purchase because they saw it being used by an influencer on social media. To attract new consumers and maintain a loyal following, brands must now collaborate with influential people.
3. Create content that entices and excites
Try something new with your writing! You need content that is so compelling that readers can't help but take notice, even among the millions of other photos and videos on Instagram. Instagram Reels are especially useful for fashion companies since they allow for a more lighthearted and creative presentation of their items. In case you haven't heard of it before, an Instagram Reel is an interactive and engaging film that can be used to advertise your wares, tell your company's origin story, or provide useful information to viewers. These films are fantastic for establishing a unique voice for your clothing line.
4. Utilize Instagram Stories
Even though it's only been around for two years, the tool contains a tonne of different filters and editing options. Despite the fact that each story is only seen for a day, their impact might be significant. The use of Instagram Stories is the best approach to putting to good use any video that doesn't quite fit in with the general tone of your feed. Here is where businesses may provide never-before-seen material and provide behind-the-scenes looks at events and photo shoots. Showing the "genuine you" and earning greater credibility are two fantastic benefits of using this platform for marketing. It's completely free to test, and it might do wonders for your brand's marketing plan.
5. Create a profile with Highlights
The content of Instagram Stories disappears after 24 hours, but with Highlights, you may compile a selection of posts that will remain on your profile until you delete them. They may have a significant effect on your company, serving to enlighten your visitors and promote your brand. They appear just under your bio and may be seen by anybody who visits your profile. Topshop, Forever21, and Bershka, as well as high-end high street designers Balenciaga and Dior, are just some of the labels that have adopted this hip new detail. If you're trying to figure out how to market your clothesline on Instagram, you have a lot of alternatives using Instagram Story Highlights; some brands and influencers are even trying out specialized symbol packs. Include sections like "New In," "What's Trending," "Inspiration," "FAQ," and "Spotted" to let consumers get to know your company and learn about your newest goods.
6. Choose the right hashtags
Do you dare conceive of the internet without hashtags? Not me either. Finding hashtags that are both specific to your business and popular enough that you won't get buried in the flood of posts is essential. For instance, there have been approximately 1.2 billion posts using the hashtag #love on Instagram, which implies that it is very competitive for any one user to stand out. Finding a pattern in the hashtags used by your ideal followers, rivals, and influencers in your field is the first step toward establishing your own top hashtags and reaching your target audience.
By looking for generic hashtags, Instagram will overwhelm you with recommendations that may help you identify your narrow, relevant long-tail terms with fewer connected posts. To increase the likelihood that your hashtags will be searched for and seen, it's a good idea to strike a balance between the most and least associated hashtags.
7. The customer should do the work
They'll be thrilled to help out! Many people on social media and among the industry's rising crop of influencers would jump at the opportunity to have their favourite fashion company highlighted on Instagram. If so, have they tagged you in a photo of their most recent ensemble? You may either reshare it immediately or save it away to use at a later time. Some Instagram users often upload high-quality photographs that might serve as inspiration for your next update. Someone's face will light up, and your company's reputation will soar as a result. Many companies nowadays may forego content creation altogether because of the abundance of useful photos provided by consumers, Instagrammers, and industry influencers.
Let's wrap it up
It takes time to gain a committed following and get recognition on Instagram because of the sheer volume of content posted there. Brand management on Instagram is a great place for a fashion brand to put in their money and effort. Watch your progress through analytics and always look to improve. Don't just rehash what everyone else is doing; instead, offer your audience a unique you. Your brand's identity will become associated with the content you share and the hashtags you use.