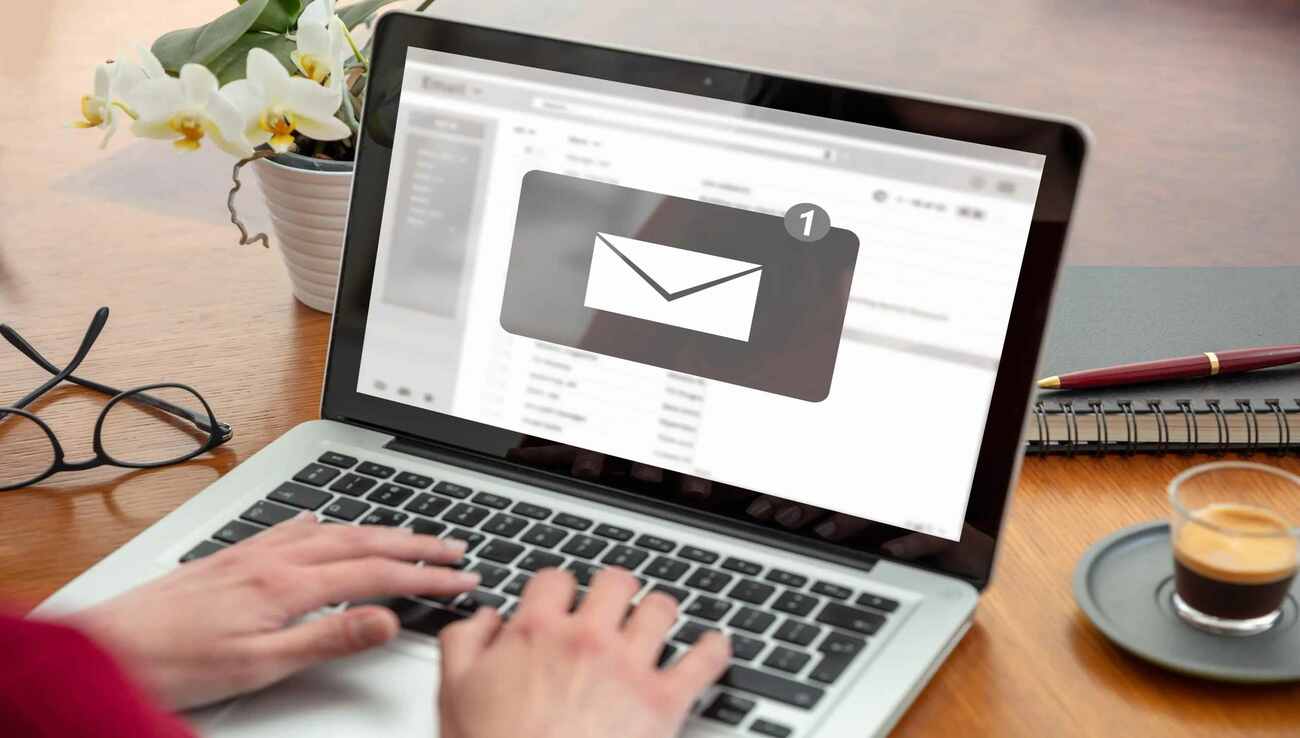 5 Must-Avoid Email Marketing Practices to Gain Trust of Customers
According to a report by the Radicati Group, daily email traffic will hit an all-time high of over 333 billion messages in 2022. You aren't making use of this widely used method of communication, are you? It's still possible: Find a reliable email marketing firm and begin expanding your subscriber base immediately. Whether you start with a newsletter and work your way up to broad direct email marketing, the Data & Marketing Association reports that you may increase your return on investment (ROI) by $42 for every $1 you spend.
But what if you've been sending emails but not getting the response you were hoping for? Maybe it's due to bad habits that have built up over time. We're all human and make mistakes, but the good news is that it's simple to fix them.
Here are a few we need to get rid of that are self-defeating.
1. Lack of reliability and delay.
It's common practice for businesses to send a few emails, then go silent for a while, thereby ending any prospect of developing a relationship with the recipients. Some subscribers may not recognize your name and immediately unsubscribe, while others may get upset and report your messages as spam if you return to their inboxes after a lengthy absence.
Maintain regular contact with your audience by sending out at least one email monthly on a set timetable.
2. Ignoring initial email greetings
According to Invesp's statistics, you lose out on four times as many clicks with a welcome email as you would with any other email if you don't have one prepared. An essential "thanks for subscribing!" and "who I am!" at the beginning is a fine place to start, but you may include anything you think your readers will find valuable. Add a few well-placed links to your website to help people quickly find the necessary information. Your free resource proposal would be much appreciated.
3. Discarded names and addresses
The foundation of every successful advertising campaign is a robust email list. Bouncebacks occur when an email is sent to incorrect addresses. If your email's bounce rate is more than 2%, you're not using best practices, and your messages will soon be marked as spam. Try checking your list at least four times a year to avoid this. If your emails are consistently being marked as spam because of bad addresses, consider using a verification service like ZeroBounce or Xverify to weed out the bad ones.
4. Do you promptly delete spam complaints?
Abuse emails are particularly dangerous since they might prevent you from receiving future messages. People that repeatedly click the "mark as spam" button are to blame for them since they damage your sender's reputation. Spam complaints of more than 1 per 1,000 emails sent should raise red flags.
You're in a jam; what do you do? First, you should get rid of these people from your contacts right away and never contact them again through email. Using an email verifier might help you identify these addresses in a list and get rid of them before they file a complaint. You could lose some subscribers, but at least you'll know your material isn't being flagged or reported irrationally.
5. Failure to do adequate tests
While it's thrilling to see the "delivered" status after sending a new email, this doesn't always guarantee that the message was received by the intended recipients. It's possible they deleted it as spam, which would have led to low engagement and wasted effort. 
The easiest way to deal with this is to do deliverability tests on your emails. After ensuring they display correctly across all devices, you may want to see whether they wind up in the inbox or the spam folder with significant providers (many of the same verification businesses also provide this service). It won't take long, but the impact on participation rates may be dramatic.
Additional Suggestions
Eliminate every dormant subscription every three months: All emails sent to dormant addresses after 90 days may bounce. In addition, the deliverability of your emails might be impacted by recipients who ignore them.

Avoid the corporate copywriting style. Dry, robotic language won't make your firm appear professional and will turn off your readers.

Think carefully about the subject lines and preview text: Your email's opening few words are pretty important.

Have fun with it! If you and your team are enthusiastic about expanding your company, you'll find it much simpler to adopt new routines.
Three Habits to Boost Open-Rate
In digital media marketing, there are three critical components to an effective email marketing plan that may either assist or hinder your efforts to reach your company's objectives.
Allow me to elaborate on why we need to examine each of them separately.
1. Frequency
No one enjoys receiving 10 subscription-related emails daily. It makes no difference whether the information is insightful, helpful, or correct. Too much communication with your leads can irritate them. While they may first show an interest in reading it, ultimately, they will get annoyed and unsubscribe.
Keep your contacts by not just checking in with them to see how often they want to hear from you but also by using your stats. Focus on getting more clicks than just the open rate. How often your leads take action to demonstrate their interest will be shown.
In most cases, once a week is an appropriate starting point for email marketing cadence, although this varies widely depending on the business and circumstances. This creates a bond with your followers that may eventually develop into a habit. Those receiving your messages may get frustrated if you are too tentative with the frequency of your messages. Even if someone has opted in to receive your emails, if too much time passes without receiving one, they may consider reporting it as spam.
2. Relevance
If your material is not relevant to your subscribers' interests and requirements, they are more likely to unsubscribe than if you send fewer emails more often.
It's not easy to define relevance since it's contingent on many variables, such as the consumer's prior experience, where they are in the buying process, and the timing of your communication with them. To determine what your target demographic is interested in, you must first have an intimate understanding of them.
You must understand their needs at each stage of the buying process to effectively serve them. Have they made up their minds to purchase it yet? Is it possible they want any crucial information? Is there an issue they hope to fix? Can you find an answer to that problem?
There are two categories of customers in every market: those who are ready to buy right this second and those who aren't quite there yet but might be in the future. Future customers care most about the usefulness of your content since that's what establishes their confidence in your company and makes them come back to you when they're ready to make a purchase.
In conclusion, time is crucial. The key to relevance is timing: delivering the correct information to the right person at the right moment.
3. Action
Emails reach us at home, at the office, and on the road. While it's tempting to check emails as soon as they arrive, there are instances when we need to take further steps, such as filling out a form, viewing a video, or going to a website. Attempt to reduce the number of steps involved or simplify the process so that contacts may easily follow through whenever it is convenient for them.
In the beginning, keep your offerings basic. When presented with too many options, your customers may get overwhelmed and decide not to make a purchase. One well-known "jam study" was conducted by Professor Sheena Iyengar of Columbia Business School, in which she offered two different tasting booths for a certain kind of jam. There were just six varieties on one table and twenty-four on the other.
While more people visited the booth with 24 flavors, the stand with six tastes resulted in more jam sales (30% vs. 3%) due to the higher conversion rate. These site-seekers lacked the necessary clarity to make a purchase.
Comparable to opening an email and clicking through to an offer is stopping at a booth and making a purchase. Both of these goals must be met by your email marketing initiatives. Offerings will be more appealing to email subscribers if you can make them feel like you know them and can condense them into a few key points.
Closing Note
Using email marketing, you may stay in touch with potential buyers, current clients, and even former clients. This is your chance to reach them when it's most convenient for them, right in their inbox. When combined with compelling content, email marketing may be quite effective. Now you know what to avoid and what to do with your email marketing strategy.