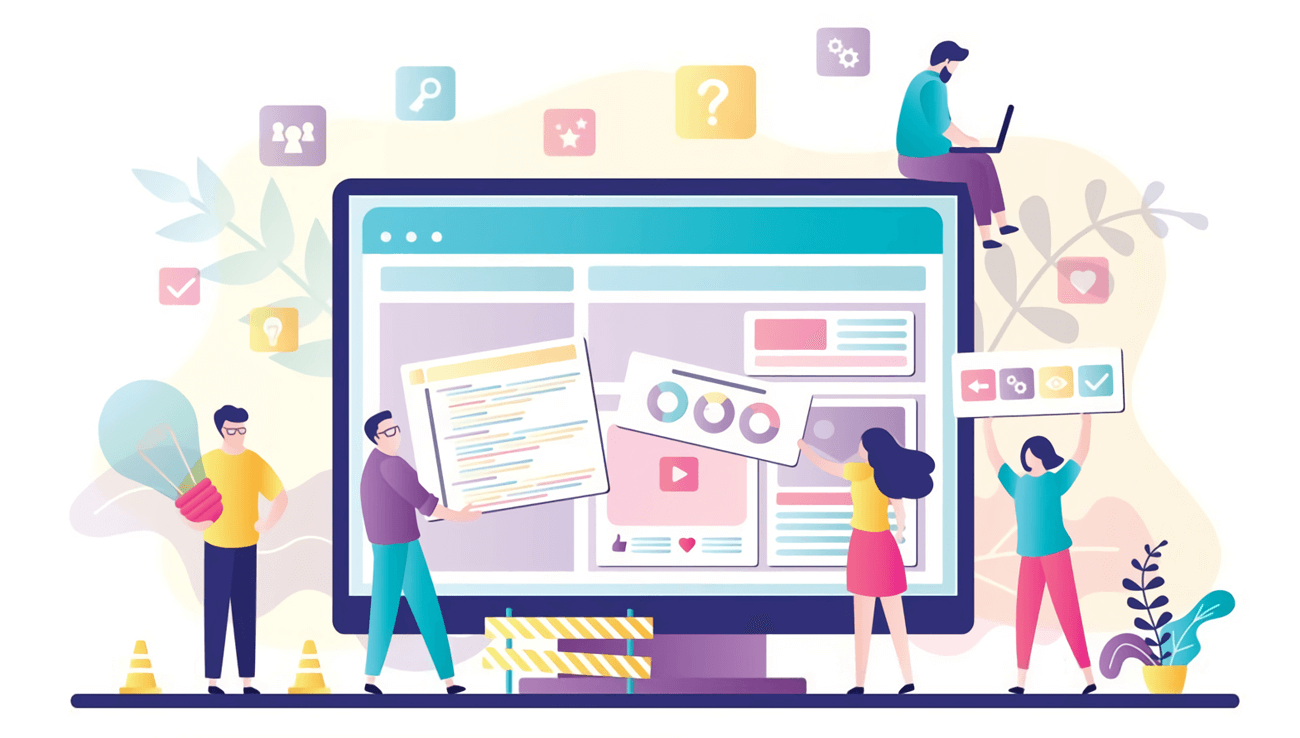 How Bad Website Design Can Be Harmful To Your Business?
It's not new that design holds the utmost importance in enhancing things. Everything we see and observe showcase their ability to inspire, which makes them pleasing to the eye and creates a sense of comfort. Sometimes a better way to create things drives someone to stop and feel the amount of hard work the creator puts into its creation; the same goes for websites. 
Your website is the first impression of your business. It demonstrates to your user how your product can make them feel. Nowadays, people are more intelligent and well-known for things they are looking for online. Statistics show that over 70% of online searchers rejects website that exhibits inconsistency and unresponsiveness in their design.
So, what's a good design look like, and how can you create one for your own business? Let's dive in to explore. 
4 Things to Alter in Your Website Design
People have a different perspective of looking at things. Some likes casual, others classic, and most want to play with motions, while others are still tangled with logo choices. And why not? There are a plethora of functionalities to add to a new website to see it making successful. 
But in the real world, there aren't many nails to fix. Most designing instruments and strategies come in handy and can easily be implemented (using common sense) to avail quick results. Sadly, in most cases, people tend to overlook the basics that cultivated to cost them fortunes in the long run. 
User Experience Still Dominates
User Interface and User Experience are the two sides of the coin that can buy user interest in your product. They serve as the umbrella under which many aspects build up to make your website better. Their significance can be judged through a 7% decline in conversions due to the 1-second delay in the site's loading speed. 
Normally, seven factors create a solid user experience on your site that proves to be valuable to almost every searcher on the internet. 
Usefulness.

Can your target customers make their lives easier using your website or product? Or is it just providing "good-looking" features?

Credibility.

Can people rely on your product, or are there potential errors that can pop out at crucial times and ruin the user experience?

Desirability.

Is it persuasive enough to compel clients to use it, or is it unnecessarily stuffed with unreadable fonts and sharp colors?

Usability.

Does your product or website offer a more straightforward solution than the competition? Is it efficient?

Locatable.

Are features present on your website easily locatable or need lengthy tutorials?

Accessibility.

Can your product help people expose to minor or major disabilities?

Value.

Are you solving the real-world problems your clients face?
These factors may seem trivial to some people, but the proper placement of such details can maximize your website's potential to the fullest. On the other hand, user experience also includes several technical and non-technical elements, such as brand message, page loading speed, customer trust, etc., that contribute significantly to the site's ranking. 
Technical Issues Are Big Turn-Offs
No one likes to visit a website that is either infinitely loading or showing content without images. Technical issues can cut out a big steak of your website traffic as soon as your 'specialized team' begin to look at them. Here are some of the most fundamental issues you must regularly consider on your site. 
No visual appeal or poorly created design 

The page takes 10-12 seconds to load

Too much or overstuffed content

Mobile unresponsiveness 

Bad navigation 
Suppose someone logged on to your site and wanted to explore things your inventory has for them. The first major setback they encounter is your site's loading speed. After crawling their way out, they have to read the entire 1000 words "product description" before making the next move. And God Forbid how much their experience will deteriorate using a smartphone.  
The idea is simple, that is, to remove all the obstacles that cling to buyers before they even buy the product. Studies show that more than 70% of newly created business receives no traffic due to bad usability. An example of good design can be when a non-computer person buys your product from your site without any external assistance from another person in the room.
Update Old-Fashioned Content
Content needs to be updated from time to time. Each era has its different style of persuasion, providing information, and writing copies. As a business owner, you don't have to be a jack of all trades. Hire a professional copywriter that can do the task for you, more efficiently. 
If you're still stuck in the past and thought 'that having a blog or good website copies seems inconsequential,' then buddy, you need to look at facts. According to DemandMetric, the traditional way of doing marketing costs more than 60% and generates three times fewer leads than content marketing. 
Here are several tweaks you can perform to enhance the old content on your website: 
Add new headings and up-to-date information

Try placing infographics or visual content

Update meta title and meta description

Format and paraphrase old content

Position relevant YouTube videos
Once done with updating information, it's a must step to check indexing on different search engines to ensure that all the changes are visible to the readers. Sometimes Google or other search engines indexes the old version of the site, making double-checking for a newer version necessary. 
Improve Search Engine Optimization (SEO)
Having an excellent online presence is directly associated with knowing how your website is performing in terms of user experience. Most companies ignore this critical aspect which pushes them towards misjudgment about the design. Let me explain. 
You're enhancing your website for the users, right? An established audience helps you to decide what to improve on a site and what looks good to them. They save you from the complete revamping of the website. This way, things take less time to be completed, and you can focus on other vital issues.  
Here's what can be done to improve the SEO side of the business.
Publish practical, organized, and authoritative content

Include best SEO practices in your content

Use on-page SEO factors for optimization

Backlinks help you grow exponentially

Improve page-loading time
Use tools such as Google Analytics and Webmaster to track your site's analytics and sort out the issues where they're evident. Usually, it takes up to 15-20 days to start receiving feedback from Google's engine about ranking. 
What's The Way Forward?
Designing your website often includes commonly overlooked aspects, and that is: brand identity design and brand management. Incorporating brand identity and management into your website's design makes it look professional and conveys the company's vision. 
For that, you can ask Knoativ about their services, which include a whole lot of tools and segments that help to signify your brand or product and boost its online presence.