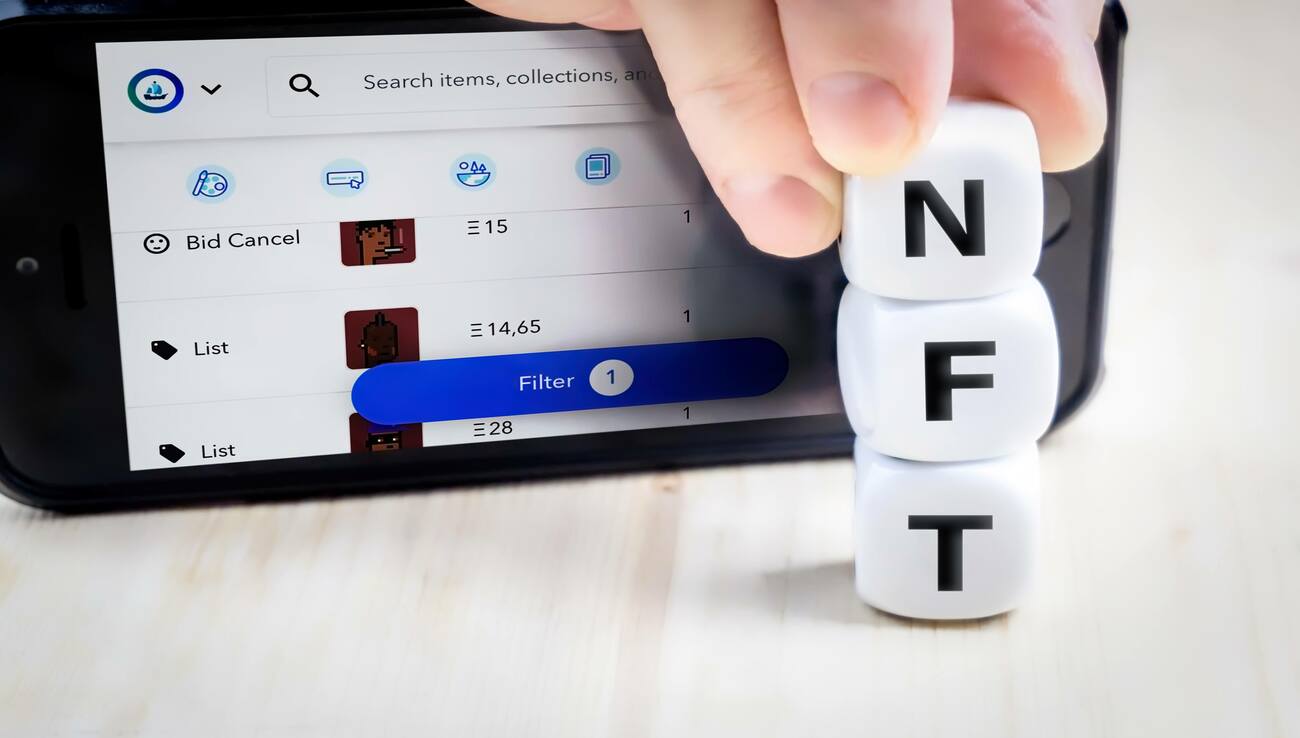 How Brands Are Promoting Their NFTs?
One of the biggest marketing trends for 2022 is the use of non-fungible tokens (NFTs). The most expensive digital asset is a work by digital artist Pak, The Merge, which is selling for a whopping $1 million. If true, it would be the highest price ever paid for an artwork by a living artist when it was sold to a group of collectors in December 2021 for $91.8 million. According to JP Morgan, the market value of NFTs is already $41 billion.
Brands, of course, want to join in on the fun. Some people have thrown their support behind NFTs, while others are still testing the waters. It is impossible to avoid a trend that seems to be a permanent one.
Still, there's a lot of uncertainty about what NFTs really are and how they may benefit businesses. To assist, you decide whether or not NFTs are worth your time and money, we've put up this guide to advertising them for companies.
NFTs are also being used in some interesting ways by Gucci, Barbie/Balmain, Stella Artois, and McDonald's to promote their products.
How to Pick The Right Place to Sell Your NFTs?
Every successful marketing strategy must begin with a thorough examination of the project and the venues that are accessible for its promotion. First, the project needs to examine the conditions and costs of the various NFT markets.
For NFTs brand promotion it is important to understand that the market volume and liquidity are important measures to keep an eye on since they show whether or not a marketplace is well-liked. The transaction costs, which now vary from 2.5% to as high as 15%, are the next major issue. The next step is to evaluate the platform's overall user experience. Ideally, a marketplace has a wide range of features and functionalities that are appealing to both artists and customers.
Binance NFT Marketplace, a lively crypto community with community-driven methods for development, is one of the several markets available to users. A record-low platform fee of 1% for producers ensures that they may make as much money as possible without having to worry about additional costs.
1 . Share on Social Media
Create your own social media profiles for your digital works, such as Twitter and Instagram, and link to them in posts and forum threads to build up your organic following. Using a complete social media marketing strategy for curating content that resonates with the target audience may lead to increased organic traffic.
To pique people's curiosity and build excitement for impending releases, quality social media material should contain NFT features and sneak previews. One of the best ways to generate viral content and cross-promotion is to create creative and engaging material that engages users and piques their interest.
When Binance NFT unwrapped the "tokidoki" box, it had an interactive film that revealed what was inside. Detailed information regarding the launch was included in the video's caption.
This kind of instructive information may be shared by creators to show customers where to find and buy NFTs. Because NFTs are still relatively new, fast instruction might be helpful for many people who aren't sure how to get their hands on them.
2 . Go Live
By enabling people to ask questions and get answers during live-stream broadcasts, you may create a feeling of live involvement and form relationships with your audience. It's also a great way to tell the story behind a project and promote it in your own words.
In order for a live broadcast to be successful, it must follow a few simple guidelines.
Open a section (e.g., a 'ask me a question' tool on Instagram) where people may submit their questions in advance so that you can prepare replies to them before the live broadcast is revealed to your community;
Begin with a list of roughly 15 questions with the most intriguing responses to offer your followers a sense of exclusivity. Do not forget to thank them for participating in the AMA/Livestream;
To prevent your audience from being distracted, keep the session between 30 and 45 minutes in length. The most fascinating questions will be exhausted in the first 15-20 minutes, and the remainder of the session may become repetitive or monotonous;
Set up 15 minutes for a question-and-answer session with your followers. Make your fans feel like their comments are important by interacting with them live on social media.
An NFT gift might be a nice way to show gratitude to your customers for attending the AMA.
Being honest and personable is key to building a community since people like to feel like individuals rather than a mass of anonymous users. They want to be able to put a face and a name to the goods they are considering purchasing.
3 . Join NFT Groups on Community Platforms
Popularizing art still relies heavily on word-of-mouth advertising and one's own efforts to market one's own work. Discord, Reddit, and Quora are some of the best places to discuss NFT projects. Increasing a company's visibility means providing additional channels of communication with its clients.
You might also use these communities to request feedback on your NFT project.
The bottom line is that by joining NFT groups on social media and forums, projects have quick access to a network of individuals who share their enthusiasm for the NFT. These technologies enable direct connection and involvement with real people on Telegram channels like Binance English and Binance NFT.
Please introduce your artwork and invite other users to discuss not just the creative aspects of art, but also the artwork of other individuals who have contributed. Make use of NFT's social media tools to connect with other members of the NFT creative community.
Tip: Instead of spamming community groups with links to your NFT project, make sure to actively engage members of such groups in a conversation about your NFT project. Involve yourself actively in the arguments that take place among people of your community. These partnerships will help your NFT project get new viewers!
4. Create Your Website
To succeed in the digital economy, you must first establish your online presence with a professional-looking website that showcases your work. Such a page will operate as a center of interest and as a venue where people can get to know the artist better.
Creating a website also creates trust, and is vital for appropriate Search Engine Optimization (SEO), as the flexibility to generate the material on it is totally up to you. Google and other search engines utilize a variety of factors to classify and rank your website in the search results that followers and prospective new users put into their search bars.
5. Lend a Hand From Influencers
An influential person's perspective is taken seriously since they have a large following and can influence their audience. In order for projects to tap into their networks and benefit from cross-promotion, they must collaborate with influencers or artists.
For instance, a themed series might be put up where each artist can utilize the networks of users of other artists to garner new fans.. As a bonus, this method allows people to provide constructive feedback and build stronger relationships with both artists and influencers alike, resulting in a win-win situation.
Ending Note
The best and only approach to building a relationship with the crypto community is to make people feel that they are a part of something bigger than themselves and as unique individuals. It's essential that a company's marketing plan is built around a multi-pronged approach that includes both diversity and interaction if it wants to keep customers interested long after product launch and sales have ended. There will be long-term value accrual if the community continues to support the project.
If you're a startup willing to step into the NFTS, Knoativ can help with Digital Marketing for NFTs. Our team of marketing experts will be happy to assist you. Let's connect!