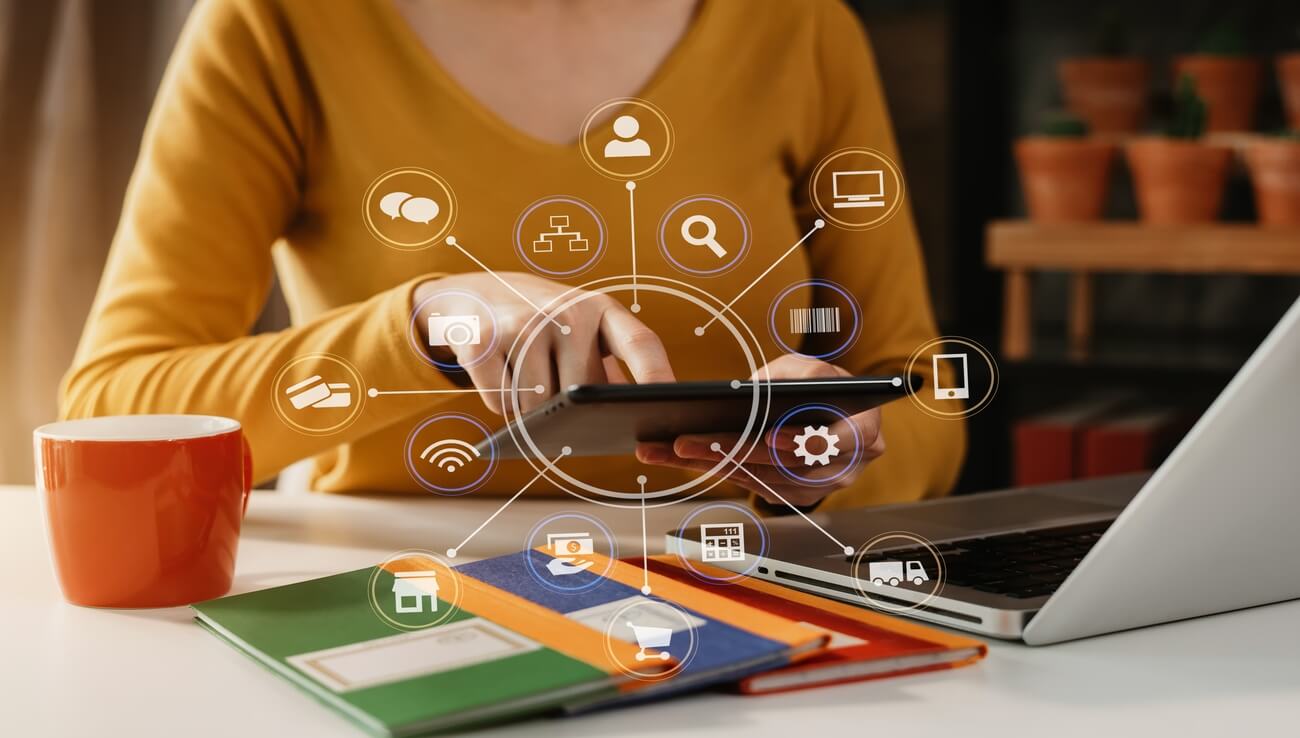 How Ecommerce Stores Are Affected by Social Media Marketing Services?
In 2021, research published by Adweek shows more than 50% of the people on TikTok buy stuff from the brand on the platform." 
Do you know that the proper use of social media marketing services can uplift your business overnight? Yes, you heard right. Through strategic planning, you can show your content to 3.96 billion internet profiles. It is way more than 50% of the world's population. 
If the above stat is not enough to convince you to use such digital services, then read along to get the long answer to your queries. 
What Are Social Media Marketing Services?
Social media marketing, or in short SMM, is an effective use of digital platforms to market your product, be it a website, software, or a service. With the rise of digital media such as TikTok and Snapchat, the appetite for using these platforms as a service for marketing is greater than ever. The reason is:  
"The average person spends more than two hours (daily) on social media."
And do you know that the average reading time on the internet for blogs and articles is only 96 seconds? It pushes us to believe it doesn't matter how well you frame your writing; the average time people spend on it is no more than 2 minutes. 
Therefore, the results won't be incoming with a lead if you're using a 'conventional way of doing things' method. SMM provides every individual, brand, or influencer with a great opportunity to control their presence on the platform. 
Such controls include various features such as audience demographics, targeted ads, branding, content creation, etc. Using such a lethal combination, you cannot only catch the user's attention but push them to buy your product.
How to Use SMM Services on Ecommerce Stores?
Before swooping into a sea of methods of utilizing social media marketing services, ponder upon the ideas of how you can generate your business sales if not marketing your services. 
Someone might say they can approach big businesses manually and show them the company's portfolio. But the counter can be the big businesses aren't waiting for you. They would've probably found their client beforehand instead of lingering for someone who is approaching them. 
Similarly, cold calling is also not beneficial nowadays as it's very ineffective depending upon how much it consumes our time. Hence, in the end, you will be left with the ONLY choice to opt for the product's marketing. 
And product marketing is not in the form of newspaper adverts or billboards – ineffectiveness, but through a proper channel, that is, social media marketing. The primary reason for opting for SMM is that it saves your 'time'. 
So, without further ado, let's discuss the benefits of using such marketing for your eCommerce store.
1. Target Niche-Specific Platforms
I'm making this point number one because most people start from here and make a mistake. Remember that all platforms aren't suitable for every topic your business is based upon. 
Let's say you want to advertise the 'cameras-related accessories' on social media. It would be best not to use Twitter for its marketing because it is a news and networking site. You cannot induce any interest in their audience about cameras. 
The optimum platform for such usage would be Instagram, as you can find photo/ video content there and people sharing their journey as a photographer. According to the data, people on Instagram are probably looking for a camera to buy. 
Therefore, niche-specific platforms' conversion rates and providing leads are greater than irrelevant social media.
2. Profile Optimization
As a brand, the first thing you have to establish is to create your business's profile optimized through the use of branding colors, strong taglines, and your organization's motto. Make your business SEO-friendly to help users to find your page easily. 
Using these methods, you can optimize your profile in under two minutes:
Add your accurate location address.

Add a local phone number.

Upload high-quality media that represent your business.  

Write a solid headline and description.

Place proper working hours under each day. 
If you find that something needs to be changed, edit the information immediately. If you do not, your authenticity will decrease in your audience's eyes, and it's an essential part of ecommerce development.  
3. Content Creation And Scheduling
There isn't any doubt that content is a king, but embrace the fact scheduling is queen. It doesn't matter how smartly you write unless you're not consistent with your writing. You have to engage your audience with your brand constantly with the proper flow of content. 
You have to accept that content doesn't always come in the form of extended formatted writing, but most of the time, ecommerce stores don't even share a blog or a paragraph on their pages for weeks.
What they do in most cases is to introduce their audience to perfect deals, ask them tricky questions, share mind games, etc. That helps the brand in a way that people on their page stick long enough to feed their consciousness about the brand.   
Their consciousness accepts the information and creates a brand's identity. It helps the company market itself to its audience and other people at the subconscious level, using social media marketing services. 
There's another thing you can do and is come within the boundary of content creation. That is to start educating your audience about your industry-related subject. You can start a podcast on your page on any 'audience requested' topic. This exercise is to create your brand to become more 'audience-centric.' And it's a proven strategy to elevate your brand's value.
4. Analysis, Campaigns, and Research
This heading pretty much sums up your learning for social media marketing. You can't hit the jackpot on your first try; establishing a successful marketing strategy comes with a lot of trials and practice. 
You have to research thoroughly after putting your money into the campaign. You shouldn't be hopping on marketing and active campaigning amidst researching your next strategy. Having a perfectly established campaign backed by proper research and analysis will bear its fruits in the long run. 
There are several things that you should perform while researching and analyzing for your campaign:
Pay attention to your audience demographics.

Find what products people are interested in, and create deals about them. 

Run PPC campaigns for popular products that are not selling. 

Capture email from your audience and create content for email marketing. 
These bulleted lists are just the tip of the iceberg, and from the iceberg's depth, you can realize how much you can innovate in your ecommerce store.
To Sum Up,
Ecommerce stores are continually upgrading themselves through the changing dynamics of the user's desires. It's essential to establish yourself as soon as possible through the implication of social media marketing services. 
Suppose you lack proper knowledge or feel stuck in the marketing of your product or service. In that case, Knoativ provides you with their custom-built digital solutions that induce not only growth but also customer engagement.