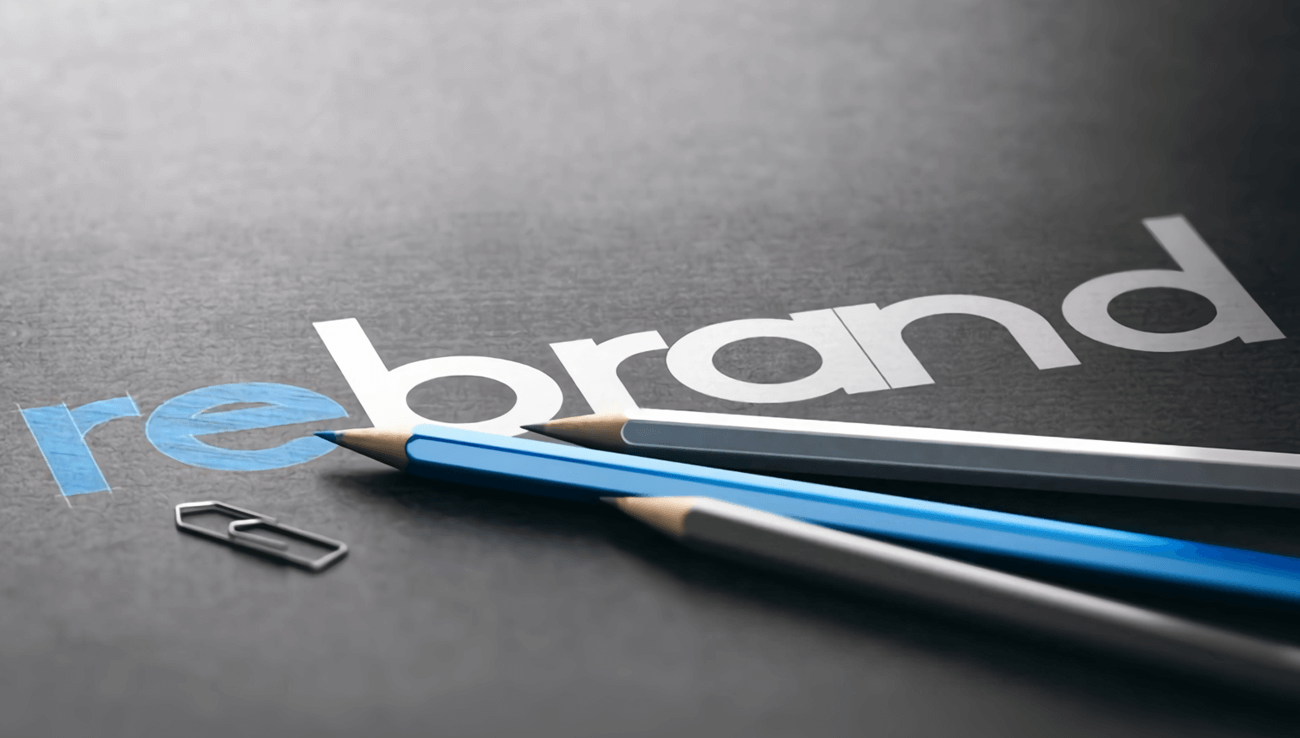 Why is Rebranding Important For Massive Business Growth?
You've been running a business for 7-10 years. Kudos to you. But any company living that long might lose the original appeal of the brand. What you need is a brand refresh. What you need is a rebrand. Rebranding is essential for every business that dreams of massive growth. 
Everyone loves a makeover, whether it is your home, a wardrobe, or rebranding. There's an irresistible before and after feeling that we all admire. Rebranding is exciting because, on the surface, it appears to be a simple change in color or alteration in the logo, but there is a lot of behind-the-scenes work that we miss. 
Contrary to popular belief, rebranding is not solely a design challenge; it's a change in communication – one that demands every ounce of attention from the team to convey a new message to customers. 
But before you start thinking about brand refresh, ask yourself these three questions:
What makes you think about rebranding?

What kind of changes are you considering?

Has your company changed in any way that may affect the rebranding?
Having answered these questions and determined that your company does require a brand redesign, it is essential to understand the benefits.
The Core Benefits of Rebranding 
Connecting With a New Audience
The most significant benefit of updating the appearance and feel of your brand is the chance to reach new consumers. When you concentrate on unique elements of your company and advertise them appropriately, people wike notice. Rebranding might give the stimulation your organization needs to develop fresh growth in an ever-evolving industry.
Set Yourself Apart From Your Competitors
As you build your firm, your skills may begin to align with those of your industry rivals. Rebranding might be the most effective strategy to set your company's offerings and approach distinct. Differentiating your brand informs prospective consumers that your services are unique—and that you're the experts. Rebranding your firm to have its voice, style, and feel can help position your organization as an industry leader with a personality that appeals to your audience.
Stay Current
Rebranding has one fundamental goal: to keep your brand relevant. Design trends have a key impact on how prospective or present clients view your brand and everything it has to offer. Ensuring that your style is constantly ahead of the curve informs your consumers that you pay attention to the trends within your sector.
Reflect on New Goals, Products, Offers, or Values
It's hard to illustrate how your business has evolved when your brand doesn't reflect it. It's a good idea to rebrand if you've added new goods or services, moved into new markets, or established new corporate objectives.
Boosting Profits
Rebranding can not only improve your entire inbound approach but will also increase your company's profitability. By rebranding your business, you may reach new customers, stand out from the competition, showcase your expertise, and enhance the impact and reach of your goods and services.
Few Examples of Successful Rebrands 
Dunkin' dropped Donuts from their name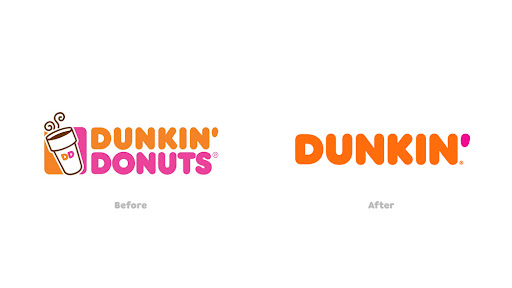 Image Courtesy: DunkinDonuts
The term "donuts" is no longer necessary for the brand to connect with buyers.
"America Runs on Dunkin'" is a catchphrase that has made the shorter version known to its consumers.
A successful rebranding example is Dunkin' Donuts, which has modernized the consumer experience while remaining faithful to its roots.
Everything from new container designs to shop remodels to brand messaging on all advertising and marketing platforms is part of the overhaul.
What to learn: Changing your brand's name or a portion of it? Make sure your consumers can still identify with your brand's new name or identity (consider longtime customers and new ones). To provide a great consumer experience, ensure that the rebranding is carried out from design to message.
LEGO extended its brand theme to fun and delight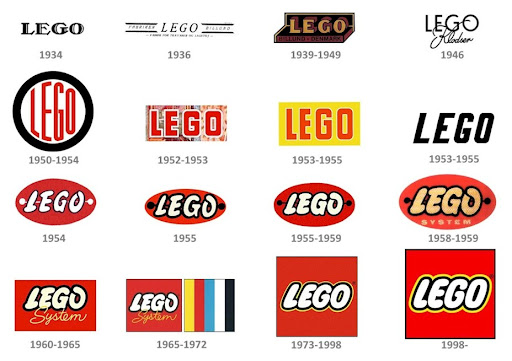 Image Courtesy: LogoMyWay
Rebranding LEGO has been hailed as the most outstanding business turnaround in history.
After over 90 years in business, the well-known toy firm had become stale and outdated. By 2003, they were in debt and cash-strapped, losing popularity with their primary customers — youngsters.
Finally, the top brass saw the light and defocused what worked while discarding the flops. In order to keep kids and parents interested in the brand, they created internet platforms. Adding movies and LEGO-themed entertainment venues to the franchise allowed LEGO to spread its brand of fun and joy to other regions. And as a result, they could better connect with their consumers wherever they were on the globe.
The company has even been dubbed the "Apple of Toys" because of its recent resurgence in popularity.
What to learn:  Most popular brands may be forgotten in an overcrowded market. Take a close look at what your consumers like about your firm and concentrate on what you do best to re-energize your brand. To begin, go back to the fundamentals and then focus on expanding your knowledge.
Facebook rebranded as Meta
Image Courtesy: Boston University
When Facebook rebranded to Meta, it aimed to build the next evolution of digital connection.
In the metaverse, online social interactions will be combined with three-dimensional representations of the environment and projected into the real world. Immersive experiences may be shared with others even when you can't meet face-to-face—and achieve things together that you couldn't do in the real world. As the latest in a long series of social technologies, it marks a significant turning point in our company's history. Mark elaborated on this goal in a letter to the company's early shareholders.
A message from Mark Zuckerberg clearly shows why Facebook rebranded: 
"Meta builds technologies that help people connect, find communities, and grow businesses. When Facebook launched in 2004, it changed the way people connect. Apps like Messenger, Instagram, and WhatsApp further empowered billions worldwide. Now, Meta is moving beyond 2D screens toward immersive experiences like augmented and virtual reality to help build the next evolution in social technology."
What to learn: Whether you're running a business for a decade or planning to expand your business, as the founder, you must analyze the trends and forecast the future for your brand. Mark understood that the next big thing was the Metaverse, so he rebranded instantly. 
Are You Ready For Rebranding?
Once in a lifetime, every brand needs rebranding. For a successful brand, refresh opt for professional rebranding services in USA. Team Knoativ can help in reshaping your brand image in a memorable way.