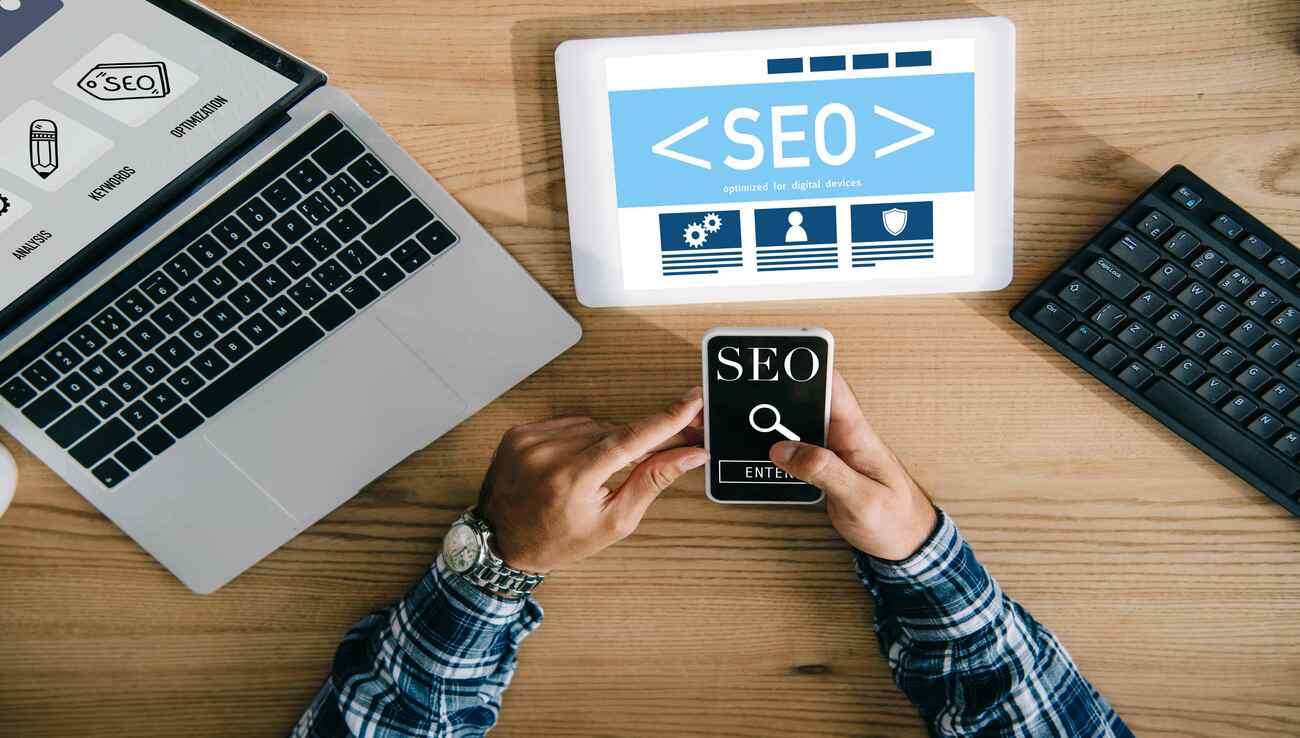 Why must Businesses Invest in SEO?
Search engine optimization is critical to raising your company's visibility, reaching new customers, and increasing your bottom line. Whether you're a well-established business or a startup willing to scale your business, search engine optimization will increase traffic to your website and boost sales.
Here are seven key SEO advantages for your organization and how you can take advantage of them.
1. It Enhances Your Reputation
Your business's reputation rises due to your website's high ranking in search engine results since search engines see it as a high-quality and trustworthy site. Improve your website by adding new material, speeding it up, and doing keyword research to help it rise in the search engine results.
2. It helps promote content online.
It's a good idea to have a variety of material on your website to improve your search engine rankings; this may include text, photographs, and videos. SEO, on the other hand, may help your content marketing campaigns. You should ensure that your material is of excellent quality and optimized for the keywords you want to rank for. Since search engines enjoy the freshness, you should refresh your content periodically.
3. Improves Pay-Per-Click Campaigns
When it comes to sponsored and unpaid marketing techniques, they complement one other well. PPC and SEO both help your site get to the top of organic search results. Credibility is enhanced, and money is not just thrown at advertising to be on top if both results appear at the top of the search engine results page. A high-ranking page in SEO may perform even better if used in conjunction with PPC advertising, particularly if the term has a cheap cost-per-click.
4. Gives You an Edge in the Market
Because your competitors are almost certainly spending on SEO, you should also. Competitors that invest extensive resources in SEO have a better chance of outranking them in search results and gaining market share. If your competitors are on the top page of Google search results, you can't afford to be left behind. Over 90% of all searches land on the first page of results. Once you've identified your competitors and assessed their strengths and weaknesses, it's time to build and maintain a solid online presence for your company. Focus on providing the best user experience possible by ensuring that your site is fast and optimized for mobile devices.
5. It's a Great Way to Expand Your Audience.
While most marketing strategies aim to reach a specific group of people, SEO allows you to get potential customers at any moment in the purchasing cycle, regardless of where they are in the funnel. In contrast to PPC and social media advertising, which focus on demographics, keyword-based advertising may help you reach a larger pool of potential clients.
Make a list of the terms you'd want to rank well in search results for. Use keyword research tools to broaden it. As the last step, do competitive research to help narrow your options. This will allow you to see who your top rivals are as well as what keywords they rank for and where their backlinks come from.
6. To enhance the usability of a website
SEO isn't only about making your website more search engine friendly; it can also enhance the user experience. Producing valuable and high-quality content, speeding up and improving the responsiveness of your site, building links, and improving each page will usually result in a fabulous website and one that is search engine-optimized. Site structure and navigation are essential in search engine rankings since they help make a site easier to use.
7. You get measurable results from your efforts.
SEO lets you keep tabs on your website's traffic, rankings, and conversions. When you use tools like Google Analytics, you can access an enormous amount of data at your fingertips. It's possible to get a detailed picture of a customer's trip across your website based on the pages they've visited and the terms they've used to search. These findings might help you fine-tune your SEO approach.
8. Customers are spending more time on the website
Quality visitors are attracted to a well-optimized website. When searchers find what they are looking for on your site, they are more likely to spend more extended, which may lead to more conversions and a higher return on investment. Customers who spend more time on a website are more likely to become advocates for the company and generate long-term income. Take advantage of the various internet tools available to thoroughly audit your site and then make adjustments, such as changing the title or meta tags. A secure and mobile-friendly site is also an important consideration.
Conclusion
Websites may profit significantly from SEO and see long-term, exponential development as a result. SEO for eCommerce can help brands establish credibility and trust with their target consumers, which is why it is such an important component of any digital marketing plan.