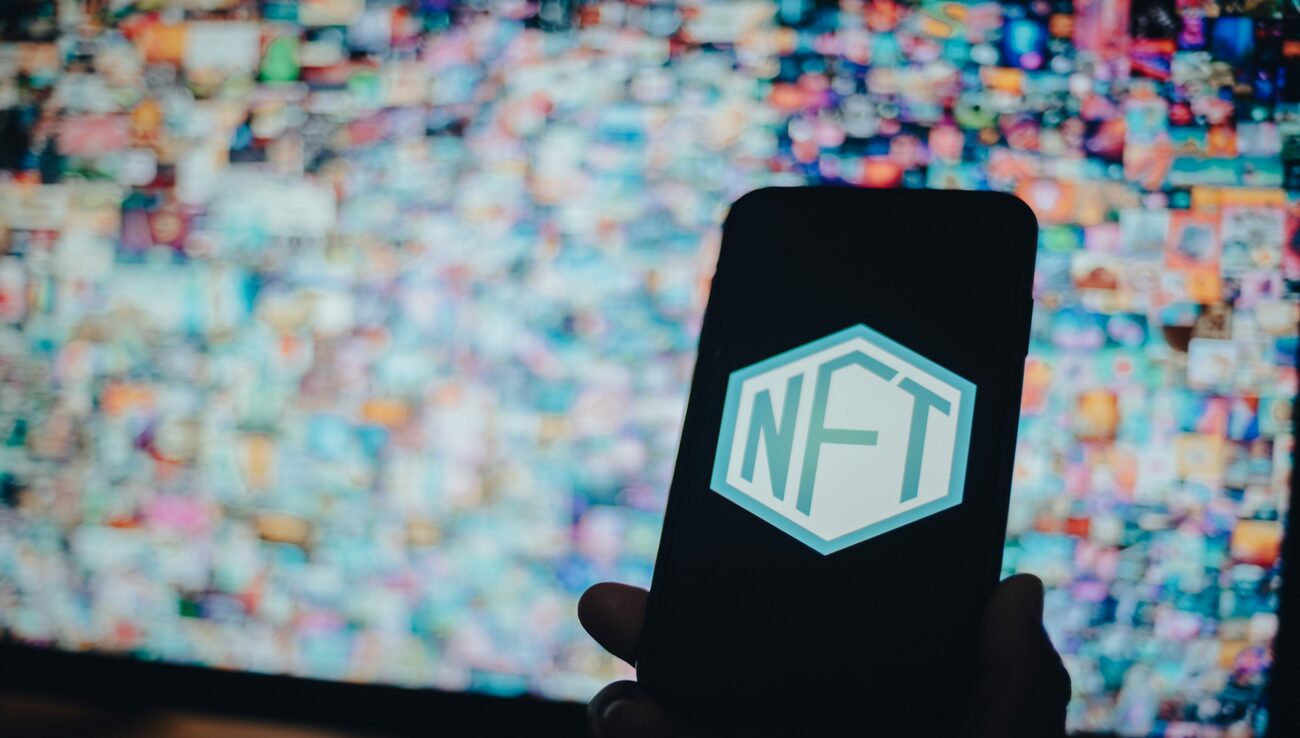 How to Leverage Your NFTs With Discord Communities?
Discord is often a neglected aspect when it comes to brands looking to market their product.
Discord, a social media platform, was created in 2015 by an American-born entrepreneur and programmer to aggregate gamers around the world.
He, Jason Citron, had the vision to create a community for gamers where they can interact, talk, and engage in creative ways known and understood only by them.
Despite ups and downs in Discord's growth, in 2022, the company has achieved the landmark of a net worth of $15 billion.
Statistics further revealed that the customer base had been expanded to the point of 150 million people in the 2nd quarter of 2022.
Similarly, the company, which was only made for gamers seven years ago, now has 3/4th of the non-gaming audience.
The point of framing such statistics is to assert the supremacy and the marketing potential of Discord that can be beneficial for your NFT projects.
Hey, don't worry about it!
This guide will provide everything you need to know to bring your NFTs in front of an engaging Discord audience without any outrageous marketing or brash promotion.
Before plunging into Discord science, make sure you have answers to the following questions:
Are you planning for a long-term strategy or doing work for clients?
Do you have a team, or do you want to go solo?
Are you going for awareness or engagement?
Do you have the product (NFTs) to market?
How big is your brand?
Once the answer sheet is prepared, follow the content below and think about how you can make the most out of it. Or, in simple ways, depending upon your resource, create the master strategy for yourself following the approaches discussed below.
Familiarize Yourself With The Platform by Engaging in Discussions
As discussed before, Discord is a community made for gamers. It may look like 'not my cup of tea'…at the start. To test that, participate in discussions, threads, and whatever is shown in front of your screen.
First, build your profile, set up a bio description and photo, add two-factor authentication, and DO NOT buy Nitro for now. Once your profile looks clean, join the following NFT-related servers:
Bleu Fox
OpenSea
VeeFriends
Flower Girls
NFT Worlds
Once these servers are joined and verified for your profile, it's time to participate in discussions on the different 'channels' each server possesses.
Do the aforementioned step for several days; to some people, several weeks, all for accustoming oneself to Discord.
Once you feel you have become aware of the Discord environment on different server channels and their vibes, it's time to move to make personal engagement.
Time to Make Friends Guys
Introvert or extrovert, post-Covid isolated world has created many hurdles, from which the stream of connectivity and interaction moved to virtual paradigm.
Once you start interacting with 'real people' on Discord, do send friend requests to people with whom you're chatting to.
Remember, build genuine relationships using your HUMAN capabilities. Don't be pushy, don't be salesy, and don't ever start promoting NFTs now.
Crack some jokes, state some facts, be humble, answer queries, ask questions, share memes, or anything to make yourself extrusive or easily seen in the community.
And along with such activities, don't forget to build your friends list. Add 3-5 new people every day to your social network, interact with them on a daily basis, talk about what they like, and alongside this, follow Discord terms and guidelines, as this is extremely important for obvious reasons.
Note: It doesn't matter that you've acquired millions of followers or connections; always continue to interact and engage in discussions on Discord.
Time to Create Your Community And Invite Your Friends There
As you have reached enough friends on your profile (number can exist between 100 – any number), time to create your own Discord server for NFTs.
Invite your friends on your server by sending them a request, and ensure the invitation message doesn't look spammy, scammy, or fishy, anything whatsoever.
DM the people first and ask them in person to join your server. Research shows that direct invites prove to be more valuable than sending the same invitation message to everybody.
Create an Aesthetic Server
Aesthetic server…? What does that do? Fire emerald sea color?
Nope! It's absolutely essential to make your server clean, easy to navigate, have adequate information, proper rules placed, and have verification methods enabled.
These actions don't only improve user experience but also save your server from bots and hackers.
Once your server is appropriately made for showcasing your NFTs, it's time to add the following features for more user engagement, retention, and interaction:
Create proper channels, such as "report-scams," "rules," "faqs," "verification," "welcome," etc., to enable people to know more about your NFT community.
Start and host events inside the server, begin airdrops, initiate giveaways and freebies, introduce roles for users, etc., to create more interaction.
Create different gaming channels using bots. Some of such gaming bots are Pokétwo, TriviaBot, GarticBot, Rock Puppy, Idle RPG, and more.
You can also create an NFT glossary or academic content to familiarize people with the concept you're trying to sell.
But How do You Promote Your Server?
That's the primary headache, isn't it? But not for long.
Here's what you can do to promote your server:
Server Listing
There is something called 'server listing' for the Discord servers. They work as the directory websites which add your server to their listing. Some of the prominent server listing services are:
Top.gg/servers
Discord.me/servers
Disboard.org
Discordservers.me
To add your server to their listing, you have to prove your ownership.
Once done with the ownership verification process, the BUMP option can also become available on some listings to up-rank your server in their 'searches' for some time.
Partnerships/ Affiliates/ Collabs
There exist some discord communities that allows server owner to promote themselves on their channels.
Sometimes these advertisement comes in the form of affiliates, collaborations, and partnerships.
In some communities, they ask you to place their ads on your server in exchange for them placing your ads on their own server.
Other than that, research shows incredible server growth in the case of using paid advertisement, as the duration of interaction is more prolonged than regular/ free advertisement.
There are some servers with level restrictions for self-advertising purposes; some of them are as follows:
Custom's Magical World
Softwilly's Bathroom
Sound's World
For free advertisements, here is the list of best NFT promotional servers for no-level restrictions to join:
BadBoyHalo's
Raccoon Den
Lemomeme
Note: When you're starting out with a new server, it's good not to go with the paid advertisement or stuff. Grow yourself organically by:
Building your friends.
Inviting them and letting them ask their friends.
Leverage free advertisement techniques.
Use server listings.
More will be shared later; read on.
Some More Bonus Tips
Social media plays a vital role when it comes to promoting your NFTs and Discord servers. It's good to start your brand on social media before coming to Discord.
Once you have a healthy audience on Facebook, Twitter, or YouTube, moving them to Discord would be pretty easy than building a whole new audience from scratch on Discord.
Moreover, there are hundreds of Discord servers that use the power of YouTube in their server growth.
One more thing you can do if you want instant growth or to build credibility is to buy the Nitro version.
This Discord pro version allows many opportunities to increase interaction, engagement, and, ultimately, customer retention.
You can create customizable emojis, access different graphics, server boost, and many activities using this cool feature.
To know more about Discord Nitro, use this link.
Other steps you can take to increase engagement in your server are hosting events, giving giveaways, keeping the moderators active, telling the admin to participate in the chat, giving members incentives, collaborating with other servers, and more.
Once you do that, people will start participating more and more in the server, which keeps the community healthy and strong.
Time For Trials And Errors
You can't build a highly responsive, engaging, interactive community in one go, and that's the fact!
Hundreds of optimizations, errors, and campaigns are required to be done in the right way to enhance the overall server.
And these things will take time to happen. So, don't beat your head when something does not work.
Gather knowledge, ask mentors, and practice good strategies to ace the game of Discord.
Conclusion
Discord has a plethora of people supporting blockchain, crypto, web 3.0, and NFTs.
You just have to do the right thing to step up and increase the chances of being seen more widely.
In the end, Discord is waiting for you, with 150 million people.
Need help with social media management or SEO? Knoativ is here to help you grow your audience with top-of-the-line marketing solutions.