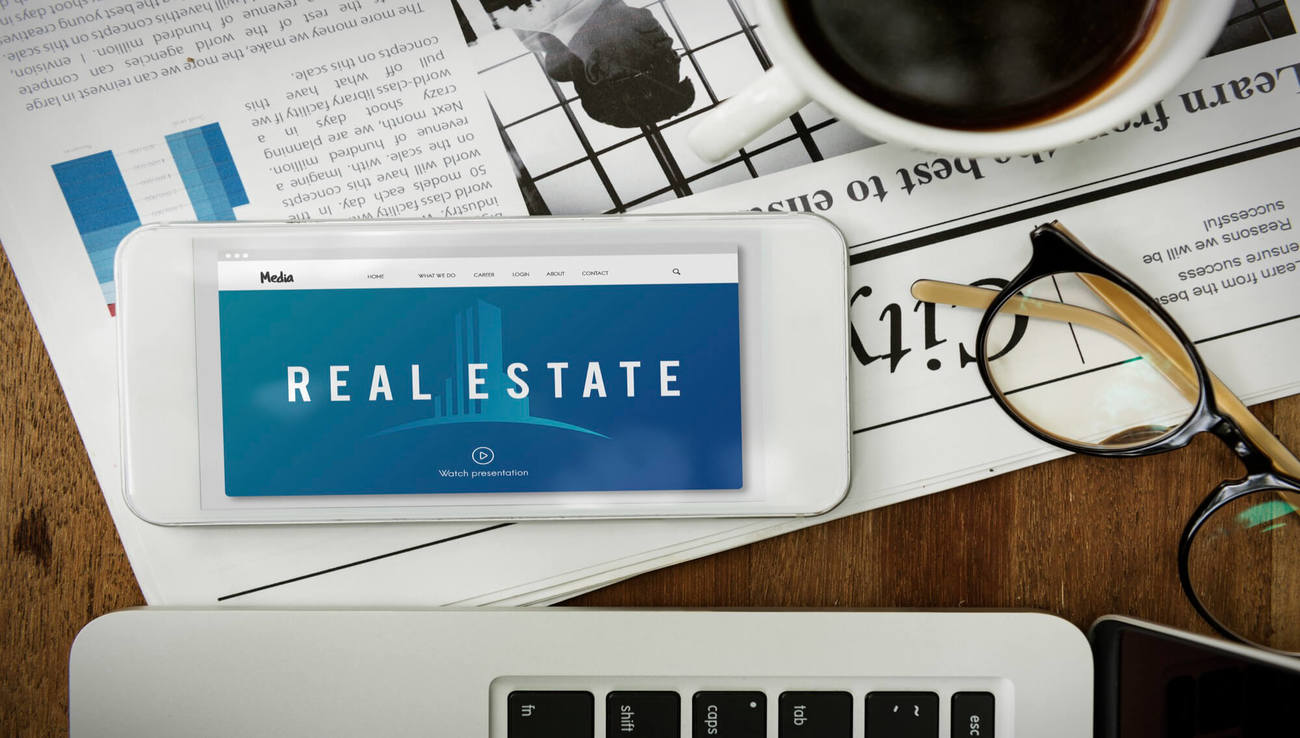 8 Ways Digital Marketing Can Boost Your Real Estate Business in 2022
Marketing has always been essential for real estate professionals, from direct mail to "sold by" signage. Every marketer requires new ways to market their product. In contrast, many marketers are eager to enhance their real estate marketing efforts as the sector continues to embrace the digital world.
There has been a radical shift in our shopping habits, from how we locate and investigate products to our expectations for customer service following the transaction. A new pair of sneakers or a new place to call home have never been so easy to locate, thanks to this change.
The recent statistics indicated real estate market growth to $3741.06 Billion in 2022 from $3386.1 Billion last year. A mere 10% growth is enough for real estate businesses to invest in real estate online marketing.
If you have a real estate business that you want to scale, digital marketing is the only way to get your brand out there. For every business owner who has not tried digital marketing for their business, this is their chance to understand the importance of real estate digital marketing
The digital marketing experts at Knoativ have gathered around 8 ways your real estate business can improve brand presence and get leads. These tips are from years of experience, so yes they will help your business scale exponentially.
1. Hand it Over to an Expert
The first step towards leveraging your digital marketing for real estate begins with hiring a digital marketing expert. The expert will share your values and goals on social media for the relevant audience and will guide you on what needs to be done in the digital cosmos to get your brand on the next level.
2. Ask Clients For Reviews
Whatever people say online stays there forever, a real estate business requires genuine reviews for your business. Because the potential customers will be searching for reviews before they do business with you. Do you want to risk your business with bad reviews? Not at all. So, ensure that you provide a service that generates good reviews regarding your business.
3. Go For Premium Content on Digital Platforms
Digital content quality affects your ability to convert potential customers. For example, "Click here for a free credit report" can entice visitors. However, what kind of leads can we expect? We'll receive fewer clicks, but better-quality leads if we offer true market updates based on facts and statistics.
4. Share Your Story
Tell the world about yourself in a unique way! If you want to find a place to call home, it's important to illustrate what makes your life better in the house you choose. What is it about your neighborhood that you find so endearing? In today's digital age, it's vital to tell tales that are true to who you are. To provide potential tenants and purchasers with a clearer picture of the property, it is best to be as explicit and concrete as possible.
5. Develop a Database
If you've ever had a hard time remembering which images belong to which property, you're not alone. Create a database of all the properties you've marketed throughout the years with the help of tools. Show them films in your database during client meetings to help them narrow down the sort of property they want to end up with.
You can even use the power of AR to give virtual tours, which are going to be the next big trend in the real estate industry. Some of the companies are already using it. If you want to take an edge over your competitors, take the opportunity and increase your brand awareness.
6. Get Aggressive on Social Media
Real estate agents need a solid social media presence if they want to succeed in today's digital environment, where millennials and Gen Z make up the majority of property buyers. The more people know about you, the more likely they will approach you. It allows you to highlight both your professional and personal successes.
Everyone is using mobile technology. Use the power of paid marketing to get in front of your relevant customers. They are already searching for real estate properties; let digital marketing help you reach the customer already looking for what you're offering.
7. Go For Digital Storage Solutions
There's a lot of interesting material here. Storage for your digital empire is something that most people and businesses don't think about until they run out. Your whole digital universe comprises all of the movies, GIFs, images, and PDFs that you have saved. What's up with all of your media? How do you want it stored: in the cloud or on a local hard drive? A lot of great digital stuff is expected. Make a note of it and have enough of a backup on hand.
8. Use Customer Relationship Management (CRM) Tool
For a long-term digital marketing strategy, the first thing you should do is invest in a CRM program. Organize all your contacts in the program so that you may contact them regularly or in the manner that they desire. Ask for phone, email, or text choices, and then follow your promises. It's a fantastic idea to set up a program alert once a month to remind you of the best facts.
For a business to succeed, digital real estate marketing is an essential part of the digital world. Your customers are already searching online. And if your business is not out there, it will be your loss.
In the past, internet marketing for real estate agents was a nice-to-have approach, but today it's a must-have. Your business might miss out on its full potential if you don't do this. As technology progresses and evolves, our dependence on it will only increase. Because home buyers are using technology to accomplish a goal, why not meet them halfway and approach them on the channels they use the most?
Let team Knoativ reduce your marketing efforts so that you can devote more time to what matters most: growing your business.