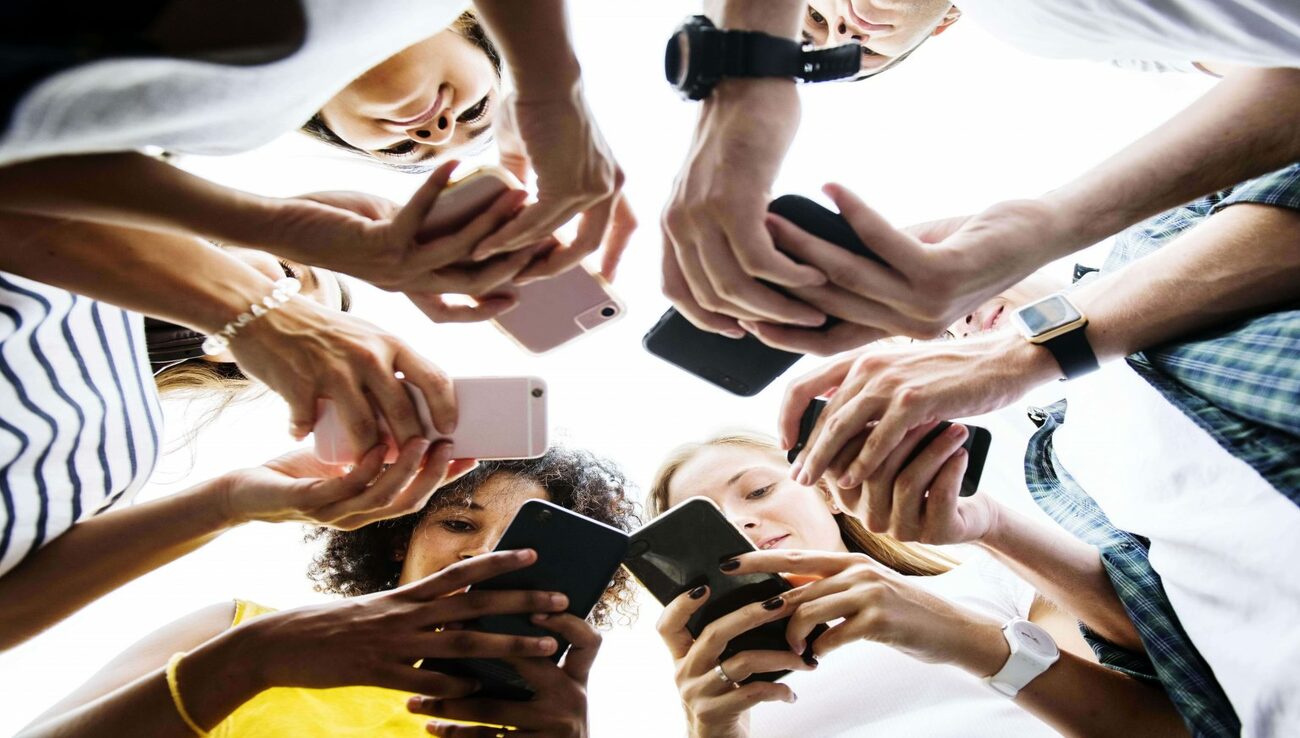 Top 10 Social Media Marketing Trends 2022
Now is the moment once again. All of us social media managers are squinting our eyes and peeking out from behind our computers to get a sense of what's going on. As we prepare for the year 2022, we must determine which social media trends will have the most impact on our efforts.
It's possible that TikTok will replace Instagram. Is it preferable to have organic engagement? A weekly live audio conversation isn't absolutely essential.
As a Power Ranger, working in a rapidly changing business might be difficult. Even so, we're here to spare you a lot of sleepless nights since we've got the information you're seeking.
1. Going Live is Mandatory 
A 15-fold increase in live video reach and a 17% increase in internet traffic are predicted for live video by the end of next year. Your social media marketing strategy should incorporate videos like these if you and your team haven't been "going live" on a regular basis.
If you want to provide your audience a glimpse into your company's daily operations, live videos are a terrific option. In addition, you may sit down with existing and future customers in a more relaxed atmosphere to share news or answer questions, giving you an opportunity to establish deeper personal ties.
2. Involve The Audience in the Creation Process 
Using user-generated material (also known as UGC) is a low-cost and high-impact method of promoting your business and expanding your target market.
User-generated content encompasses any sort of material that favorably portrays your brand, including posts, videos, and comments on social media. Customer-generated content (UGC) is any content that is posted by customers that includes a photo of themselves smiling while using a product of yours and tagging your company's Instagram account.
Remember to give credit where credit is due and post any information that promotes your company on your feed or in articles. This will serve as an example for others to emulate.
3. Don't Ignore Micro-influencers
Influencers with more than 1,000 followers but less than 100,000 followers are known as micro-influencers. While some companies believe that if they are going to engage in influencer marketing, they need to work with influencers that have a million or more followers, this isn't always the case. But that isn't the case at all!
Using micro-influencers may help your company expand since they have a more personal relationship with their audience.
4. Invest in Community Engagement
If we're talking about engagement, you and your team should make it a point in 2022 to interact with numerous online groups.
See what groups on Facebook and LinkedIn your company may be a part of, or keep an eye on key hashtags to learn more about the problems that matter most to your target audience.
Do your best to provide value and answer questions thoroughly while participating in these communities. Do not attempt to promote your items or services as aggressively as you can whenever you have the opportunity.
5. Start Making TikTok Videos
By 2021, TikTok is expected to have over 1 billion users, making it one of the most widely used applications in the world.
Teenagers and young adults used this app to share hilarious videos for a while. If you want to go ahead in social media marketing, you'll need to start using it now.
Despite the fact that a large number of consumers are now utilizing TikTok, many companies are hesitating before making the leap. As a result, your brand has less competition, giving you more room to create an impact and pique interest in your product.
6. Try Pinterest Ads
In terms of social media marketing, Instagram and Facebook are the most often referred to platforms (depending on how trendy they are). Other applications like Pinterest should not be ignored by marketers hoping to achieve tremendous outcomes in 2022.
Ads on Pinterest may potentially reach a large number of people due to the site's large user base of 460 million individuals. Because Pinterest isn't as well-known as other social media platforms, your company may face less competition there.
7. Consider Social Media Customer Service
Is it fun for you to contact a company's customer care number? The vast majority of individuals don't believe this to be true.
Social media customer service will continue to grow in popularity in 2022 because of this. Social media messaging has the potential to provide quick and easy solutions to a wide range of problems.
If you make this available as a customer care alternative, you'll appeal to the 81% of Millennials who dislike making phone calls the most.
8. Create More Short Videos
Because of IGTV, many marketers believe that long-form social media videos will soon become commonplace. Nevertheless, short-form films have created a name for themselves and will continue to do so for the foreseeable future owing to applications like TikTok and features like Instagram Reels and YouTube Shorts.
Aside from YouTube, where long-form films are still popular, it is better to keep your social network video material short and sweet.
9. Invest in Paid Ads
Investing in paid social media advertising in 2022 might help you stand out from your competition and boost your conversions.
Your items and services are more likely to be seen and purchased if you pay for advertising. They're also reasonably priced, offering a wide range of possibilities to fit even the smallest of advertising budgets.
10. Talk Less, Social Listen More
Listening to what your customers are saying about your goods and brand is the most important part of social listening.
With social listening, you can go one step beyond simple monitoring of your online presence. Instead of merely following and reacting to posts and comments about your goods or service, social listening entails extracting insights from such posts and comments and then utilizing them to improve your strategy.
Social listening may help you better understand what your consumers like and what they want more of. As a result, you'll be able to avoid spending time and money on items and content that don't connect with them.
If you're struggling with social media marketing, Knotav is here to help you out.